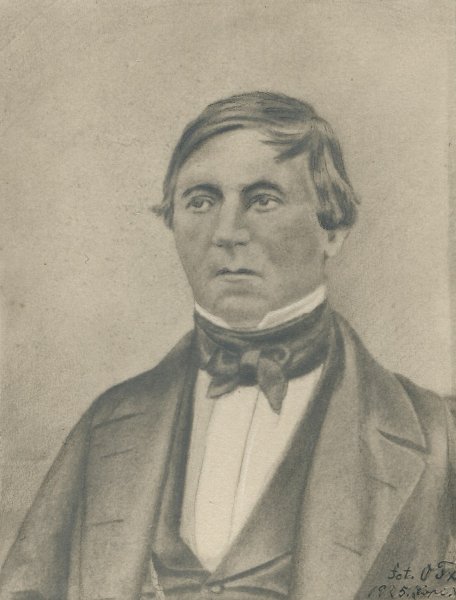 Portrait of Ole Tønnesen Tuxen (1788-1851), artist unknown. After a photo by Valdemar Tuxen, 1925.
Ole Tønnesen Tuxen was pharmacist in Arendal in Norway from 1813 until 1851.
Tuxen was a son of lieutenant-commander Elias Tuxen (1755-1807) and Birgitte Regine Thielo (1754-1828). He was married twice, 1) to Mette Hedevig Rossen (1796-1823) and 2) to Antonette Kittel (1795-1862). With his two wives he had eight children.