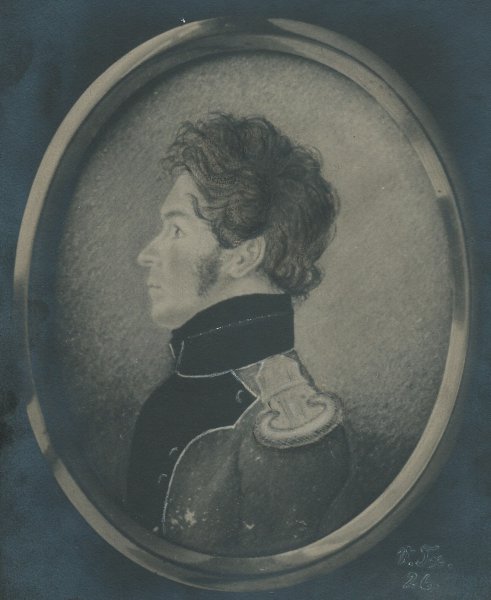 Portrait of Johan Georg Christian Tuxen (1792-1839), artist unknown. After a photo by Valdemar Tuxen, 1926.
Johan Tuxen was an officer in the Danish army, ending with the rank of major; in addition he was surveyor.
Tuxen was a son of lieutenant-commander Elias Tuxen (1755-1807) and Birgitte Regine Thielo (1754-1828). He was married to Christiane Cathrine Wedsted (1791-1860). They had one son.
INQUIRY: If you know anything about the original portrait, please let me know.