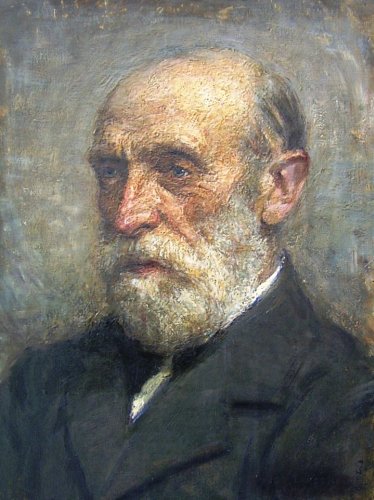 Hugo Larsen: Isach Christian Adrian (1836-1916), 1903, oil on canvas, 46 x 34 cm. Owner: Peter Holck (peterholck.dk). Photo: Peter Holck.
The portrayed person on this brilliant painting is master painter of Copenhagen J. Chr. Adrian who educated Hugo Larsen as a house painter before he started his academic education at the Academy of Fine Arts in Copenhagen in 1894. On the reverse exhibition label from Charlottenborg Spring Exhibition.
The portrait is currently for sale. Read more on the page Hugo Larsen for sale.
<< Previous
|
Overview
|
Next >>