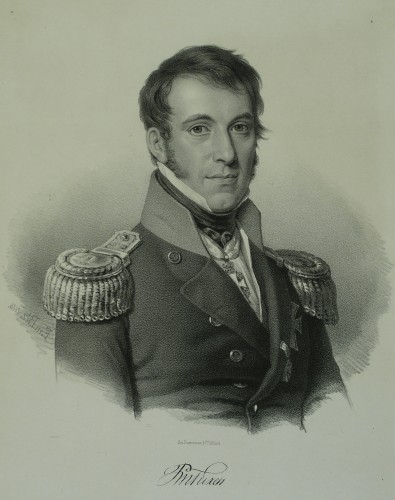 Portrait of Peder Mandrup Tuxen (1783-1838), artist unknown. Lithograph by the Danish lithographer Emilius Bærntsen.
The notorious Peder Mandrup Tuxen was the progenitor of most of the Tuxen family living today. He was a naval officer, ending with the rank of commander/captain. He participated in the wars against England and was decorated with the Danish order of the flag Dannebrog for a battle in which he put an English frigate to flight with only a few cannon boats.
Peder Mandrup Tuxen was often portrayed. See also the pictures P1 og P3.
Read more about Peder Mandrup Tuxen and his family in this article.