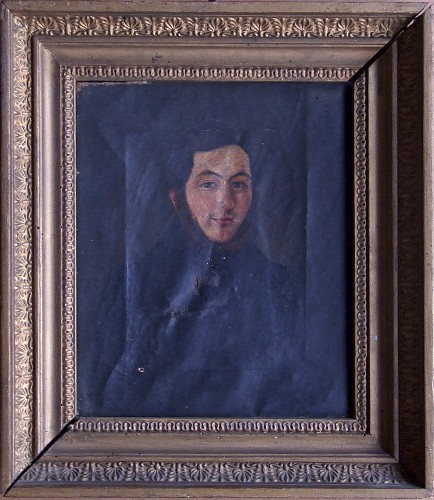 Portrait of an unknown gentleman. Artist unknown. Oil on canvas, 33 x 29 cm. framed.
Owner: Øhavsmuseet (www.ohavsmuseet.dk). Photo: Edward Jacobsen.
Unfortunately, knowledge about who this gentleman is has been lost. It is obvious that he belongs to the ancestor gallery. A qualified guess is that this portrait depicts veterinary in Ringe Carl Jacobsen as a young man, probably painted around 1840.