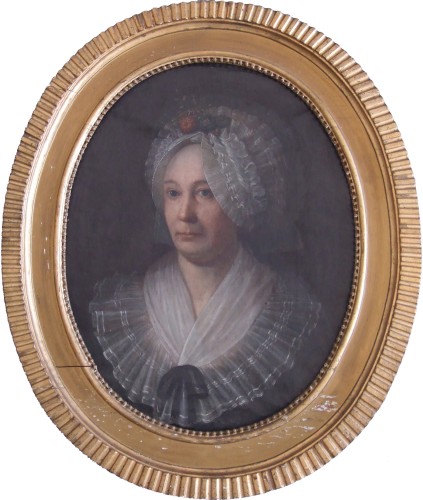 Portrait of Mette Marie Storm (1727-1814), artist unknown. Oil on canvas, 71 x 56 cm.
Owner: Øhavsmuseet (www.ohavsmuseet.dk). Photo: Edward Jacobsen.
Mette Marie Storm was the notorious Faaborg-merchant Poul Jacobsen Kinafarer's wife. The painting has been reproduced in several contexts, but never before in colour. In its own right, the reproduction above can be said to be a first performance. For many decades the painting has been considered disappeared and possibly lost. Fortunately the painting has now emerged - and in the possession of a descendant of Mette Marie Storm. Now the beautiful painting is hanging as the centre of an important exhibition of prominenty Faaborg citizens of the 1700's in the Faaborg City Museum.
Learn more about the project of bringing back Mette Marie Storm to Faaborg.