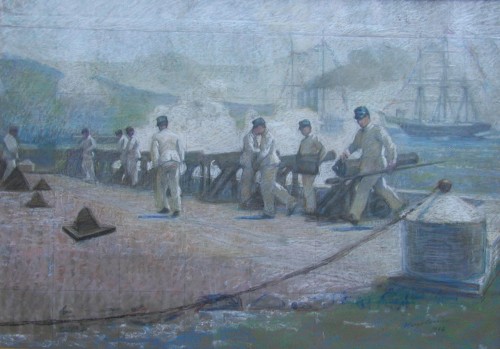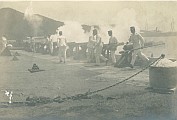 Hugo Larsen: The Salute for the Danish King Christian IX at his last Birthday in 1905. Pastel on paper, appr. 54 x 75 cm. Dated 1946. Private collection.
The motive is from the battery in front of Fort Christian in St. Thomas.
With this pastel, we get a remarkable insight into the development of one of the artist's motives. Hugo Larsen used one of his own oil paintings of the same event and a photo made by the photographer H. Petersen in 1916 as sketches for the pastel. Even the pastel above shows signs of having been made as a sketch for a larger oil painting which was never completed.