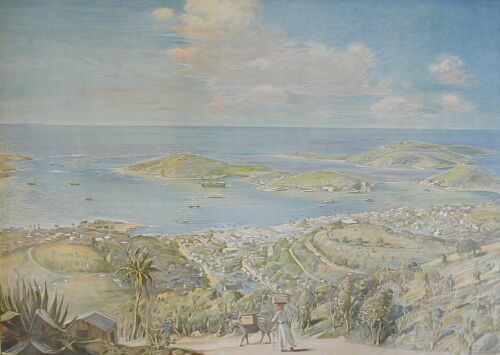 Hugo Larsen: View of Charlotte Amalie city and harbour, St. Thomas, 1911, colour lithography, 66.5 x 88 cm..
This is a poster of a kind that was used in Danish schools around 1900 to sharpen the attention and powers of attention of the pupils. It is likely that the poster also contains a political message, i.e. to keep the exotic colonies as part of Denmark. This work is distinguished by the fact that it has been made after the artist's return to Denmark.
Thanks to the Danish School Museum for permission to reproduce its copy of the poster.