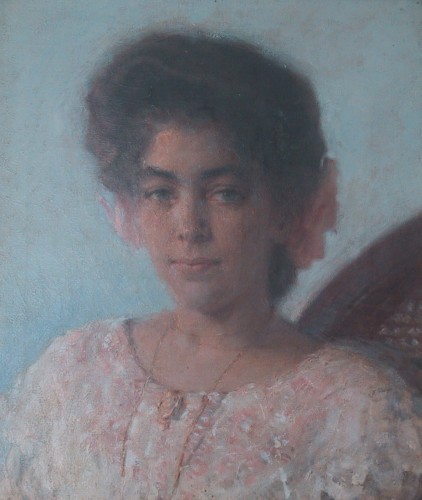 Hugo Larsen: Alice La Beet, oil on canvas, 48 x 42 cm., unsigned. Private collection.
The painting was most likely made on St. Thomas in 1904 or 1905. Exhibited at Hugo Larsen's separate exhibition in Christiansted, St. Croix, in 1906.
Photo: Alice La Beet's grandchild.
See the original painting at Danish Maritime Museum's special exhibition "Hugo Larsen in Danish West Indies 1904-07" 24 May to 17 Sep 2006.