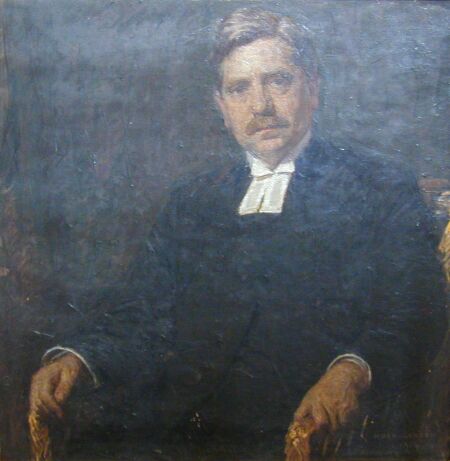 Hugo Larsen: Vicar Nils Widner (1870-1940), 1914. Oil on canvas, 85 x 80 cm.
Owned by Svenska Gustafskyrkan in Copenhagen.
Nils Widner was Swedish minister of religion in Copenhagen from 1901 and the first rector of Svenska Gustafskyrkan 1912-14.
The painting is noteworthy in more than one respect. It was exhibited at Charlottenborg's Spring Exhibition in 1915 and was Hugo Larsen's last at this exhibition. More than 30 years later Hugo Larsen characterized this painting as one of his principal works.